Conducting surveys using paper is quite time consuming and can result in increasing the amount of time required to collect and analyze data. Fortunately, there are various handy survey templates that you can use for conducting surveys. Using these free forms you can also help you avoid having to go through the hassle of entering data from paper forms, which can also help reduce the amount manual errors which might occur in data collection and analysis.
Here is a collection of the Best Free Survey Templates for Excel which you can use both online and offline. The below mentioned templates are available in Excel Online which you can use by logging in in with a Microsoft account. Once logged in, you can use them online or save them offline.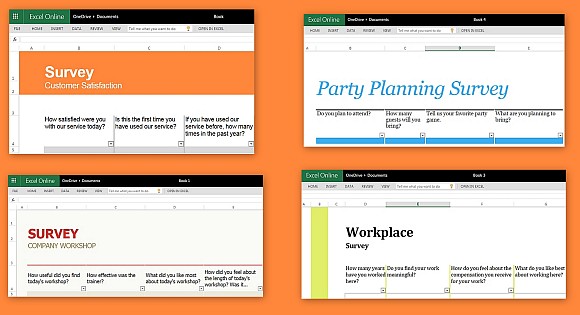 Customer Satisfaction Survey Template for Excel
Using the simple template you can conduct customer satisfaction surveys by customizing the sample content in this template. Since this template is in Excel Online, you can email the survey form to customers and compute responses automatically.
Go to Customer Satisfaction Survey Template for Excel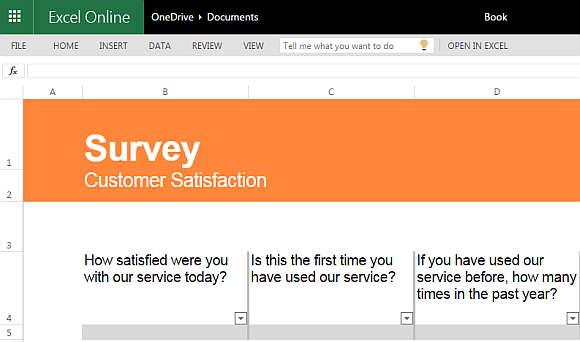 Workplace Survey Template for Excel
As the name suggests, you can use this free Excel Template to conduct workplace surveys. The template comes with instructions to help you conduct and automatically collect data using this template. You can customize the sample form to add your own questions relevant to your survey.
Go to Workplace Survey Template for Excel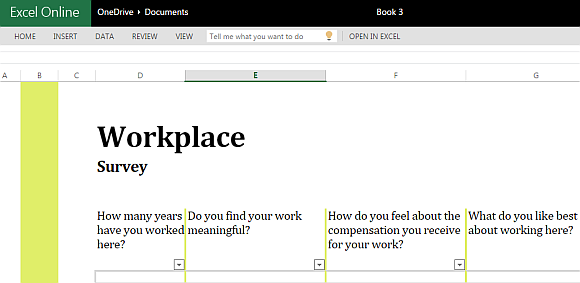 Workshop Survey Template for Excel
Want to get feedback from your workshop participants? Try this free survey template by sending them surveys online so they can respond via their mobile devices on the spot. You can email this survey template using OneDrive and get responses which will appear automatically in your worksheet.
Go to Workshop Survey Template for Excel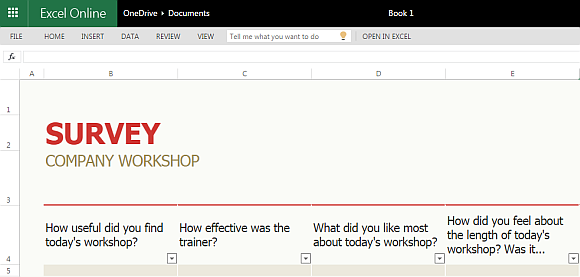 Party Planning Survey Template for Excel
With this free template you can easily get online RSVPs by sending this form over to people invited to your party. Like the templates mentioned above, there is a detailed instruction worksheet in this template for customizing the sample form and using it for getting online responses from people who fill out the form.
Go to Party Planning Survey Template for Excel