Animations are a beautiful way of adding movement and dynamism to a rather static presentation deck. There are different animations that serve different functions, such as entrance, exit and emphasis. Sparing and thoughtful use of animations at the right objects or slides will make for a highly effective and memorable presentation.
In this article, we will go over some of the Best Free Animated PowerPoint Templates for Making Opening Slides. These free Office templates features animations that are perfect for introducing your presentation or your topic.
Highlight Your Point
The Free Highlighting Animation Template for PowerPoint is an animated template that allows you to zero in and emphasize on your main point, which could be in the form of text or object. This animation template features a circle going around a box with a text in it, to highlight and set it apart from other similar objects in the slide.
Go to Download Highlighting Animation Template for PowerPoint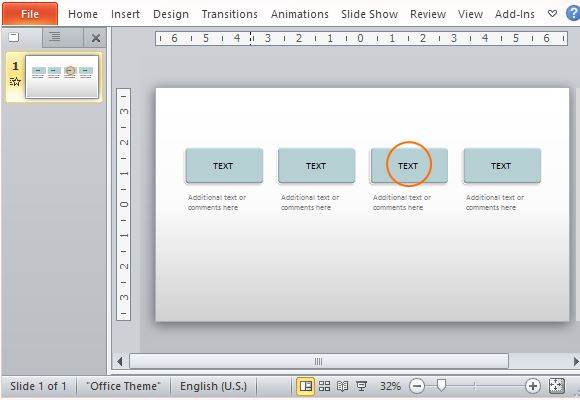 Animate Boxes in a Slide
This next template is aptly a widescreen presentation, making the animation perfect for displaying your text and showcasing the animation. This Free Animated PowerPoint Template with Moving Rectangle Sequence features a text being introduced one by one into the slide. The text is in its separate boxes, which move upwards into the center. Each of the boxes grows as it slides into place.
Go to Download Free Animated PowerPoint Template with Moving Rectangle Sequence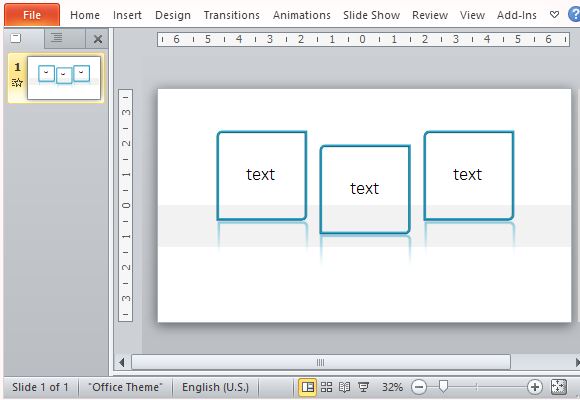 Use Subtle Fade Effects
This slide template showcases a beautiful image, which is a landscape in the sample, as the main focal point, making it perfect for tourism, photography and hospitality topics. This template uses very subtle and elegant face effect in the animated text caption that overlays the sample image. You can opt to change the sample image to your own preference.
Go to Download Caption Overlay Template With Fading Animation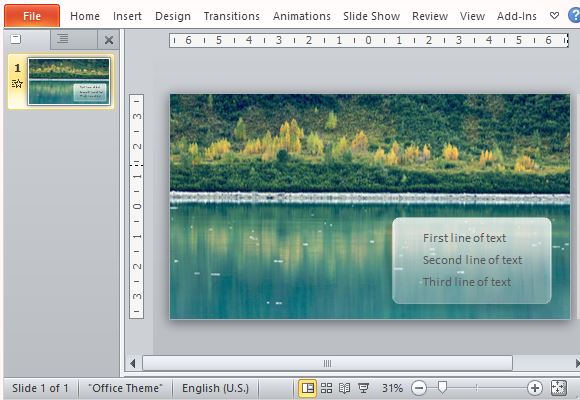 Glide Through With This Animation
This template is highly suitable for showcasing multiple aspects of your topic, especially in terms of lists. This Photo Changing and Gliding Animation Template for PowerPoint features a picture box that changes its images as it glides through to the top of the slide. This animated template is perfect for process list, descriptions, location list, features list, vacation spots, product reviews, and more.
Go to Download Photo Changing and Gliding Animation Template for PowerPoint