Moments of triumph, moving up a stage or phase in life, getting promoted, overcoming difficulties, reaching your goals, going through milestones–these are all reasons for celebration. Times like these are worth preserving, as these are precious times to share with family and loved ones. If you are the type who finds great pleasure in preserving happy, festive moments and showing them off as presentations with loved ones and other important people, then you will find the presentation templates below perfect.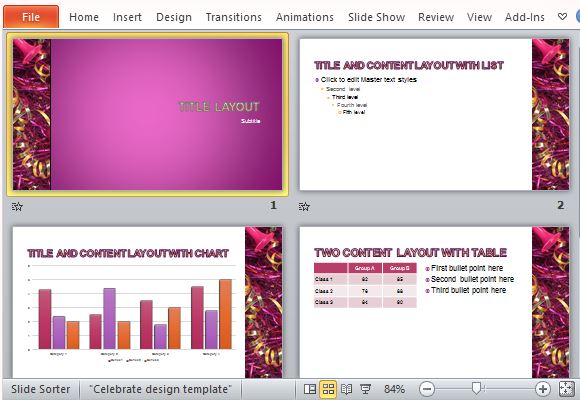 Whether at work, at home or in school, there will always be a reason to celebrate. Below are the best celebration PowerPoint Templates that you can use to show off your photos, figures, and many other reasons for popping the champagne to celebrate and be happy.
Celebrate With Colorful Fireworks Template Design
The Fireworks Celebration Template for PowerPoint is the epitome of festivity with its image of multi-colored fireworks set on a dark background. This celebratory themed template is perfect for many festive occasions, such as Fourth of July, New Year, and even Chinese New Year. The dark blue background makes the fireworks and your text stand out. This fireworks template also contains four slides that have different sample layouts so you can creatively present data using charts and diagrams.
Go to Download Fireworks Celebration Template for PowerPoint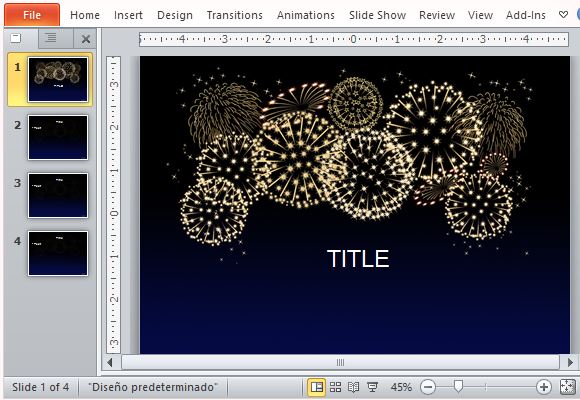 Brighten Up Your Life and Celebrate
Celebrations are always marked by colorful lights and bright confetti. Vibrant colors are present in any celebration and this Blurred Lights Template for PowerPoint is perfect for capturing the festive feel of every occasion. The template's background contains muted blurred circles of lights resembling light photography effects, or the reflection of lights on water drops on glass, such as a window. The design also resembles glitters and confetti, as well as fireworks.
This template is perfect for birthday celebrations, promotions, anniversaries, graduation, and even win in a sports game. The template contains two sample slides that allows you to overlay with text, graphics, pictures and SmartArt.
Go to Download Blurred Lights Template for PowerPoint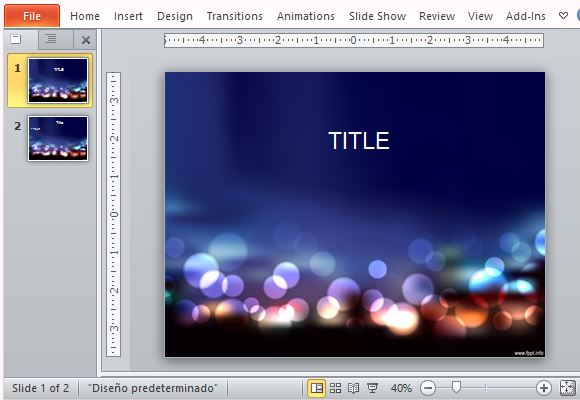 Shower Yourself With Celebratory Confetti
For corporate celebrations such as meeting sales goals, being on top of competitors, receiving awards, or simply celebrating New Year or company anniversary, this next template is perfect. This Celebration Confetti Design PowerPoint Template features bright, vivid and metallic confetti bordering a bright jewel-toned purple slide. This is the cover slide where you can type in your title. Inside, the slides contain a white background yet retain the confetti border on one side to maintain cohesion with the theme.
This template also contains sample objects and layouts such as lists, tables, graphs and diagrams to allow you to create a beautiful, visual presentation of all your data.
Go to Download Celebration Confetti Design PowerPoint Template