Quotations can be used in many ways in a PowerPoint presentation. Likewise, you can use PowerPoint in a number of ways to show quotations. Creating one slide from scratch only to emphasize your point, inspire, or lend authority to your information through quotations can be great. However, if you're going to need plenty of quotations or if you are pressed for time, then you need a handy and convenient template.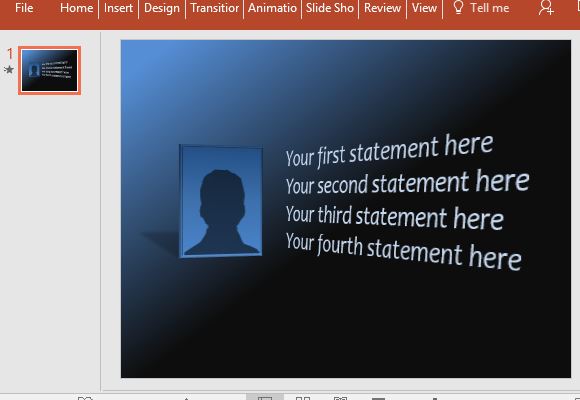 This Avatar with Quotation PowerPoint Template is a great template that you can use if you want to create many quotations slides or if you just want to finish your quotation quickly. Aside from its convenient design, it also looks great and impressive.
The template contains an avatar on one side of the slide. This avatar is the rectangular shape with a subtle bevel design, and in it is the avatar itself, or the image or picture to represent the one making the remark or quotation next to it. The way the template is designed makes it easy for you and your audience to see who said a given statement.
As a teacher, this template can be used for history or literary classes, where you can include a picture of a person or character to correspond to the texts, statements, or quotes next to it.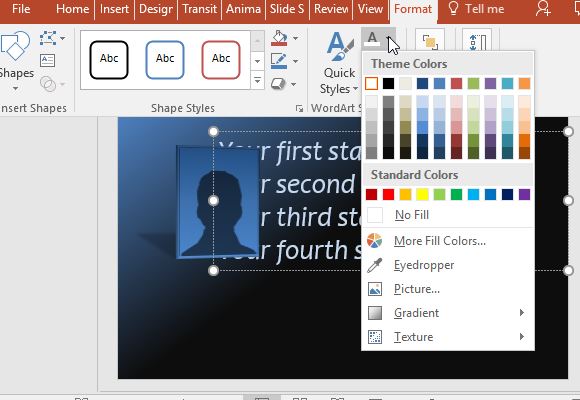 This template can be used for testimonials, customer reviews, key note speech quotes, and the like. You can also use this template for research-based presentations as you can include interviews or reports made by the researchers themselves or by reliable sources or experts.
You can change the black and blue gradient background of the avatar to match your taste or if you already have an existing presentation you want to add this template to.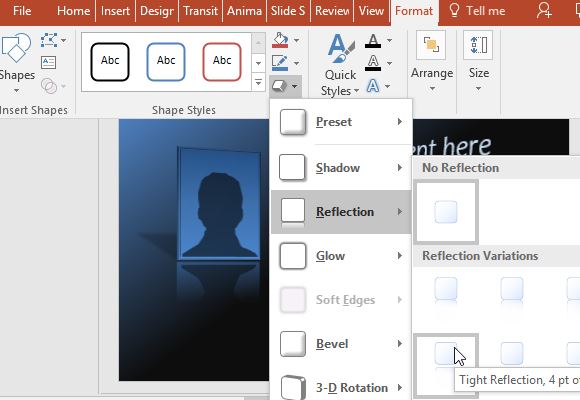 You can also build your own presentation using the same black and blue theme just by clicking on New Slide on the Home Menu.