Having apartments for lease can go smoothly, with the right preparations and documentation. For some, it can also be nerve-wracking, not only for the landlord but for the tenant as well. For the landlord, there is the problem of getting rent payments in a timely manner, and ensuring that the property is maintained, undamaged, and protected from any liability. Meanwhile, leasing apartments for the tenant means ensuring that they give payments on time, and are safe and secure within their new space.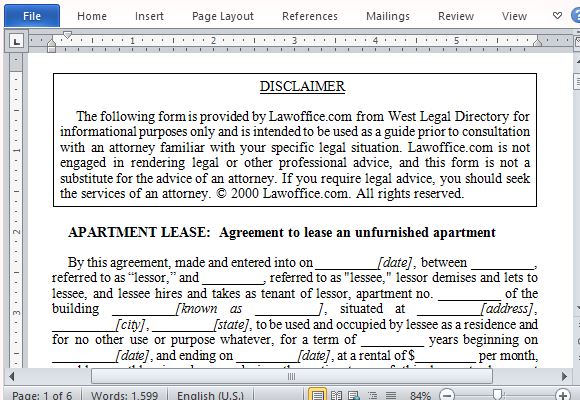 To ensure the protection of the rights of both parties, as well as delineating their responsibilities, a contract is essential. A contract, or an apartment lease agreement, must be detailed and clearly written. The Apartment Lease Agreement Form for Word, such as what you see above, is a well-written template that allows you to create a legally binding lease agreement.
Be Clear and Specific
An Apartment Lease Agreement is a record that both parties agree to the terms and conditions stipulated within the document. Aside from this, the apartment lease agreement also sets the ground rules that both parties need to follow to ensure that they will not encounter any problems within the duration of the lease.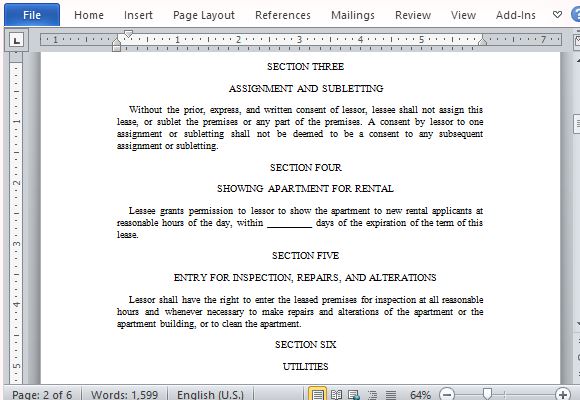 This free apartment lease agreement template clearly defines the duration of the apartment lease, and how much the payment has to be each month, as well as when the payment is due. The free Office template also states major points in terms of Security Deposit, Occupants, Repairs, Alterations, Pets and Animals, Waste Management, Waivers, Parking Space, and Option to Renew. Because it is clear and specific, it can be a reference in cases of disputes or questions.
Be Fair to Both Parties
This apartment lease agreement allows fairness and transparency for both parties as it stipulates the rights and responsibilities of the tenants and landlord. It also is written to avoid any confusion and unnecessary misunderstandings. Any landlord or even tenant can use this template to provide security for the landlord and protection for the tenant.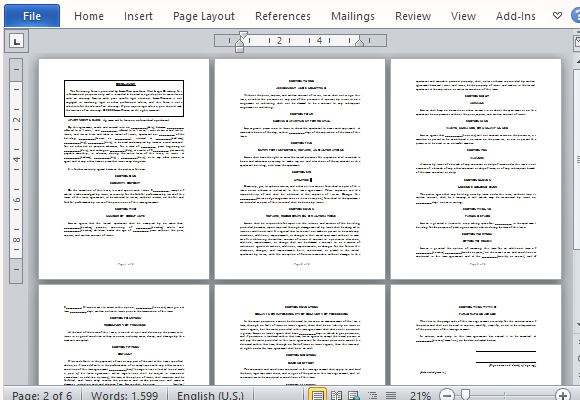 This template covers everything necessary to ensure a pleasant stay for the tenant or renter, and no needless worry for the landlord.