An annual report is a comprehensive report on a company or organization's activities in the past year. Preparing this entirely from scratch can be tedious, difficult and time-consuming. Packing in one years' worth of activities and data into one report to present to your investors or your boss, can be a huge, daunting task. You must be precise, concise, and yet highly professional and motivating.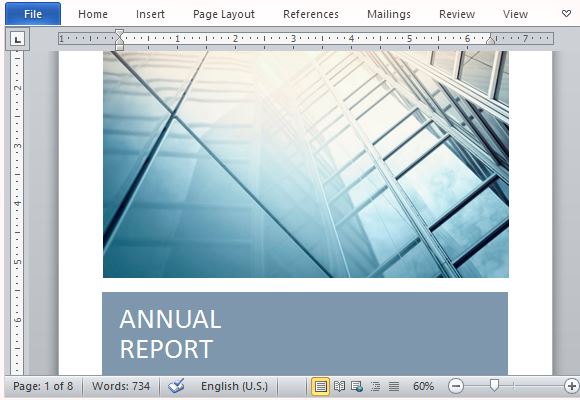 The Annual Report Template with Cover Photo can help you get started on the right track in creating an impressive annual report. Like other free templates at Office.com, this Word Template is a beautifully and professionally designed. It is set in eight pages of standard letter-sized and printer friendly format.
Get Everything Covered
One of the most remarkable features of this simple yet elegant template is the Cover Page. It contains an image of a perspective of a high rise building that is made of hard yet glossy metal and reflective glass. This cover page also contains a short abstract where you can write your Annual Report's overview or key statement.
The succeeding page is a Table of Contents, which you can automatically update as you progress through your own annual report. This is then followed by a Statement for Stockholders, with Strategic, Financial and Operating Highlights, as well as the name of the CEO (or President).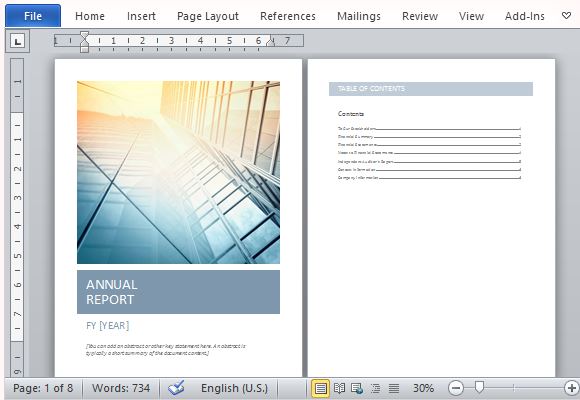 Highlight Your Best Practices and Best Results
The rest of the Annual Report Template allows you to organize your reports in a logical manner. You can follow the template and include a Financial Summary, Financial Statements, Notes to Financial Statements, Independent Audit Report, and lastly Company Contact Information.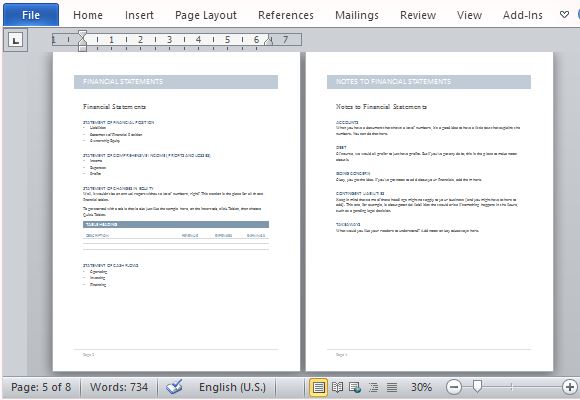 The Contact Information page contains the Names and Job Titles of those involved in the annual report. You can replace the sample images with your own photos. This template features a sleek, clean and minimalist format and style.