If you have watched or used presentations, you know that they suffer from a danger of being boring, predictable, and tedious. Some people can think of many things they would rather be doing than sit through a presentation. However, the keys to effectively speaking and using your presentation, are in employing public speaking tips, as well creating captivating material that your audience will remember long after they have finished viewing your last slide.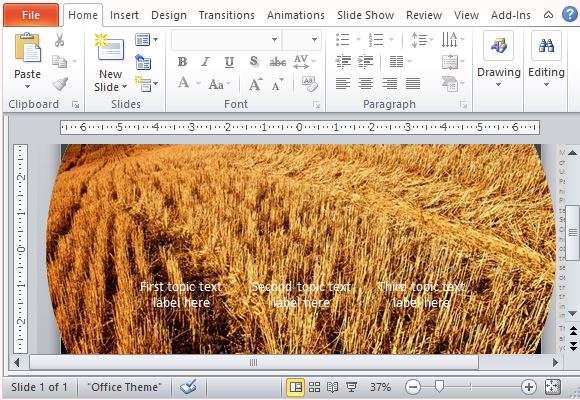 The Animated PowerPoint Template with Circular Pictures Shrink Effect is an expertly designed presentation template that will make your presentations even more powerful and memorable. This animated PowerPoint template employs the wise use of effects to allow you to effectively tell a story or emphasize a point.
This free Office template is also designed to list and emphasize three points. There are three round pictures that each start as huge, and then shrink into place in the slide. This subtle animation suitably allows you to make emphasis without the images overpowering the rest of the presentation.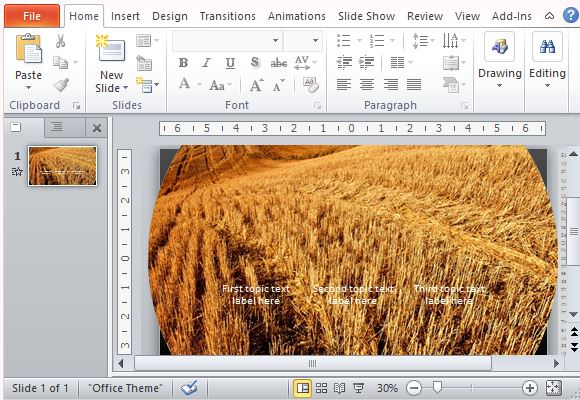 There is a set of sample photos that you can delete to add your own images. Just go to the Home menu, click on Select, and the Selection Pane. Head over to the Eye Icon to temporarily hide a picture placeholder and delete the existing image. Click on the Picture Icon to insert your own image. Simply repeat the same process to the rest of the sample images to complete the set. Then, change the captions by clicking on each of the text boxes and typing your own text.
By looking at the Animation Pane, you can see that the animation effects are already done for you for the seamless emphasis of each of the photos and points you are raising in your presentation. This makes is easier for beginners to quickly create winning presentations without the difficulty of putting together their own animations. You can copy and paste this slide into your own presentation or build a new presentation around this slide template.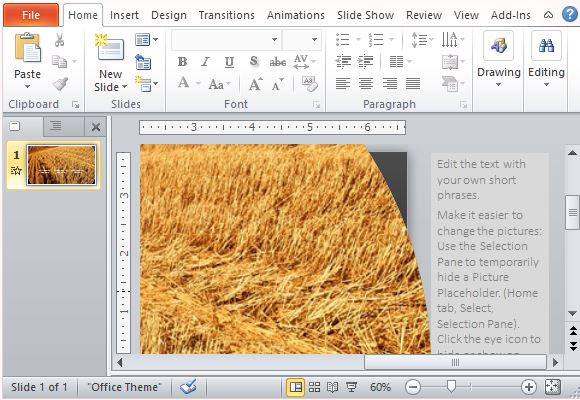 This animated template works with PowerPoint 2013 and earlier versions, such as Microsoft PowerPoint 2010.
Go to Download Animated PowerPoint Template with Circular Shrink Effect