At work, you may have encountered presentations or slideshows. You may have watched them or even created some yourself. There are presentations for various aspects of a job or business, such as progress reports, trainings, manuals, marketing plans, promotions, business proposals, company profiles, and so many more. Whatever type of presentation it may be, a good presentation must be something that conveys the most information with a few elements. In this case, "less is more".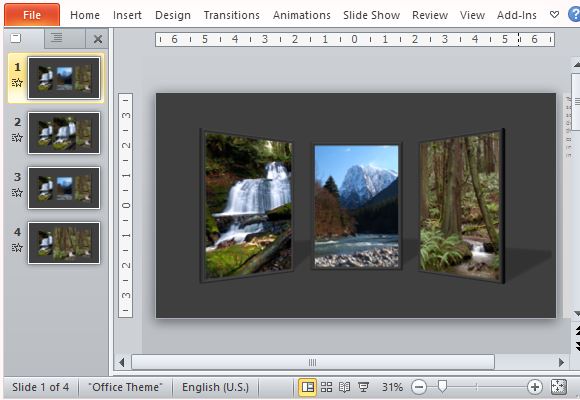 One of the many ways to spruce up your presentation is through pictures and animations. You can mix them both and come up with something even more exciting like the template that you see above. This Animated Picture Display Template for PowerPoint is a beautifully designed template that animates pictures to create a more captivating presentation.
With this Animated Picture Display Template for PowerPoint, you can use multiple photos to convey a story, emphasize your idea, showcase your principles, show examples, or simple flaunt your photos.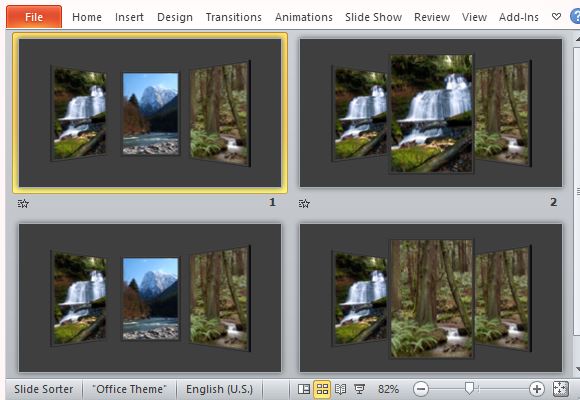 This free Office template contains four slides that each contain three photos. Each of these slides already come with animations so all you have to do is to simply copy and paste the slide templates to an existing presentation, or even build your presentation around the template.
You can easily create an interesting presentation using this template. With the animations already done, all you have to do is to replace the sample pictures with your own. Select each of the sample photos and delete each one. Then, simply click on the Picture Icon in the placeholder of each of the shapes and insert your own image by choosing one from your computer.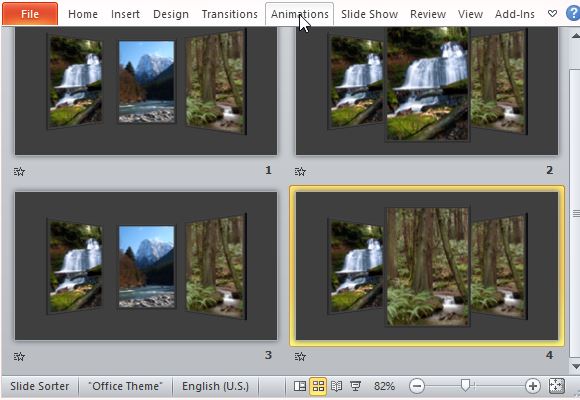 The most remarkable thing about this template is that its design is standard, which allows for many customization or personalization options. Thus, you can use the same presentation template for various topics, just customize each one.
Go to Download Animated Picture Display Template for PowerPoint