In a previous post we showed you how to embed videos and webpages to PowerPoint using the LiveSlides add-in. In case you're looking for a simple method for embedding a Live webpage to a PowerPoint slide, you might want to consider the method recommended by Microsoft at Office.com; i.e. the use of Web Viewer.
Installing Web Viewer
Web Viewer is one of those apps available at the Office Store that offer additional features for Office applications. To install Web Viewer, go to Insert –> Store. Search for Web Viewer and click Add to add it to your Office apps.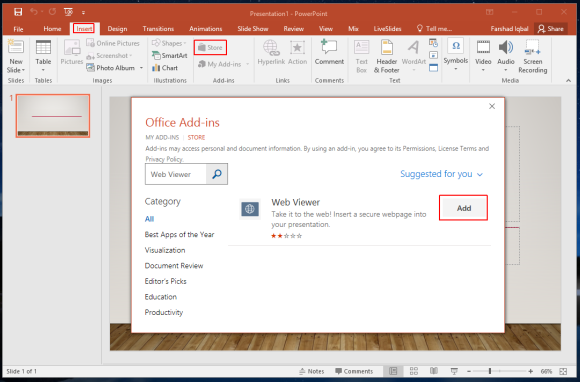 Embedding a Webpage Using Web Viewer
Now, go to Insert –> My Add-ins –> Web Viewer. This will provide you with a window like the one shown below, where you can insert the URL of the webpage that you wish to embed to your PowerPoint slide. Simply paste the URL and click Preview.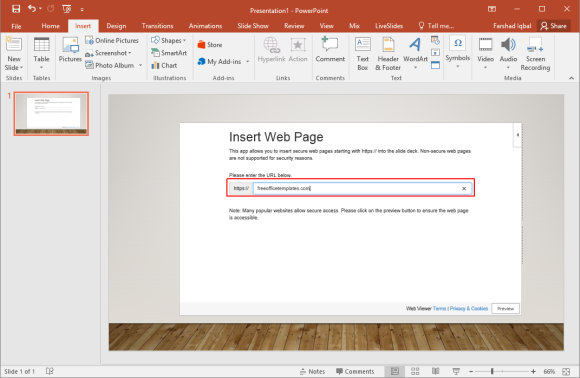 Preview Your Added Webpage in a PowerPoint Slide
The below image shows a preview of a webpage we added to a PowerPoint slide using the Web Viewer add-in.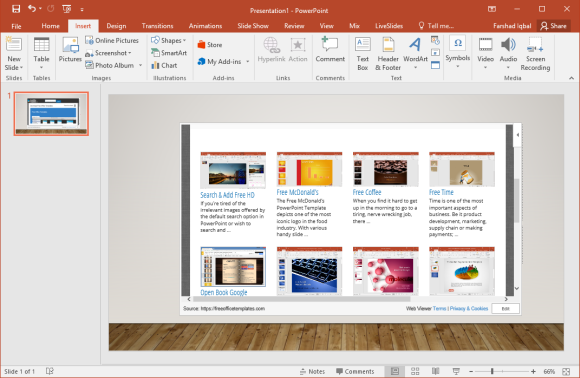 It is worth mentioning here that this app is meant for embedding secure webpages using HTTPS. Therefore, you might get a prompt like the one shown below if your embedded website does not come with HTTPS.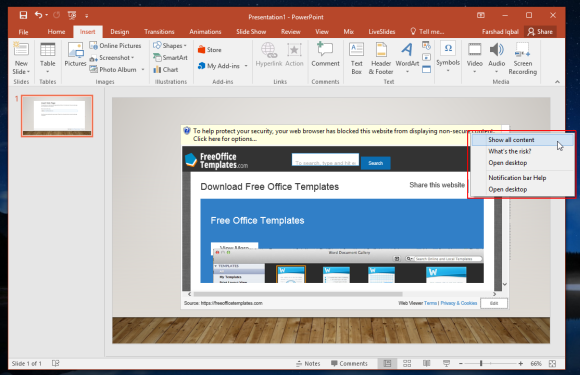 View Live Webpages in SlideShow Mode
You can switch to SlideShow mode in PowerPoint to see how your added webpage will appear when you present your slides before an audience.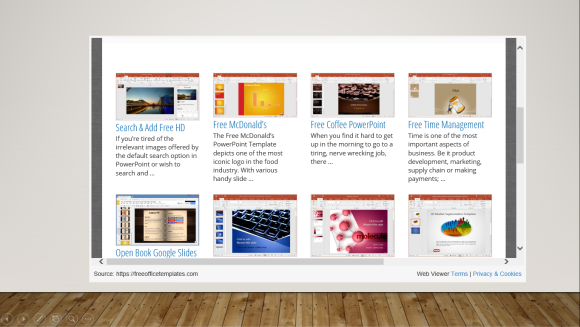 During testing we also tried embedding videos, however, it seems the add-in is only good for webpages. The Web Viewer app is compatible with PowerPoint 2013 (Service Pack 1 or above), PowerPoint 2016 (PC & Mac), PowerPoint for iPad and PowerPoint Online. You can find out more about this Office app via the product page given below.
Go to Download Web Viewer