Anything shiny, whether jewelry, metal or glass, can always catch attention. This is also true when it comes to PowerPoint presentations. Therefore, using presentation templates with a glossy or shiny effect can definitely catch the attention of your audience. However, there should still be a balance between your content and your slides' designs.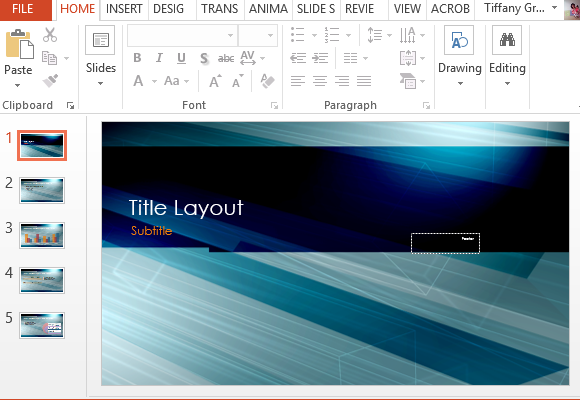 Shiny Slides with a Mettalic Look
To help you create eye-catching presentations that have a flashy and shiny finish, you can use the Abstract Sheet Lighting PowerPoint Template. This free and general-purpose template can definitely add more oomph to your presentations without losing sight of what's important, which is your content.
This template has five pre-designed slides that have the same theme. It contains the title slide, which has a sheet metal look with abstract lines and light effect. This is set off with a blue transparency overlay, where you can type in your title and subtitle.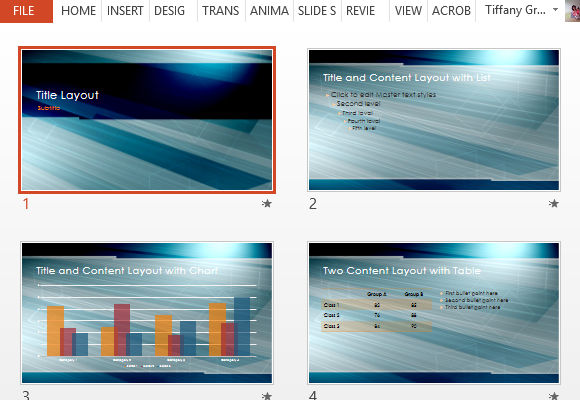 The five slides also contain various layouts to allow you to insert various types of content, such as text, tables, diagrams, images, and many more. You can also click on New Slide in the Home Menu in the Ribbon to populate more slide layouts. This will allow your whole presentation to have a variety of slides while still retaining the same abstract sheet lighting theme.
This template, as well as many other PowerPoint templates, can help you cut your time in half when it comes to creating visuals such as tables, charts, and diagrams. For example, you can easily edit and customize your chart by using the Chart Tools. You can simply add your own data and let it automatically be reflected in chart form. You can also change the color scheme to match your theme or your company colors.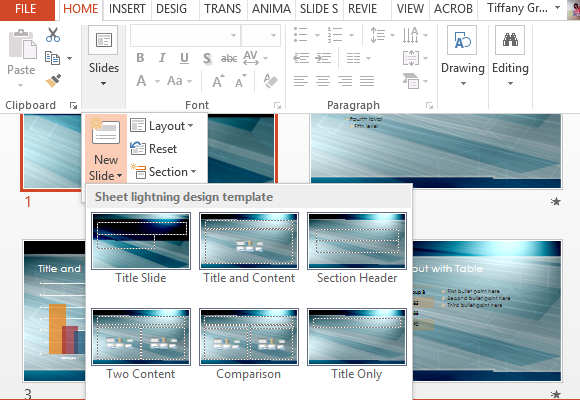 To further customize your slides, you can also insert your logo and slogan, as well as change the fonts to match your preference and brand identity.