There's nothing like a 4th of July celebration. The food, fireworks, friends, and memories are always great all the time. The 4th of July, or Independence Day, is a special holiday that commemorates the heroes that gave their lives for the freedom and liberty that we experience today. So if you're someone who always anticipates the yearly 4th of July bashes and has something special prepared, you'll appreciate this next template.
The 4th of July Event Flyer Template for Word is a very useful template for those who like to organize events for 4th of July celebrations. Whether you're a family, an organization, school, or just an individual, this template is great to use. Best of all, this template is free.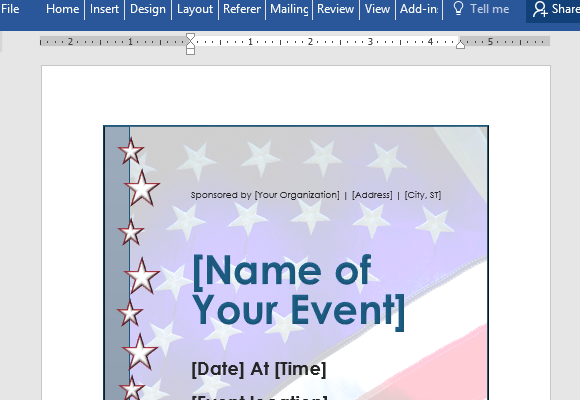 Choose Freedom
Despite its well designed and polished look, the template is not intimidating and is very easy to use and reuse even for yearly Independence Day celebrations.
This flyer template contains a beautiful and unmistakably patriotic picture of the American flag with differently sized stars as an overlay. Centered in the letter-sized, print-ready template is the text. Here, you can see text placeholders for the name of the organization or sponsor, or even your name as an organizer. There's also the address. Then, there's the name of the event in big bold letters and blue font color. Below this is the date, time, venue, and address. You can just mouse over the placeholders, click on it, and type your own information. Having these placeholders serve as your guide while allowing you to see beforehand just how your flyer will look.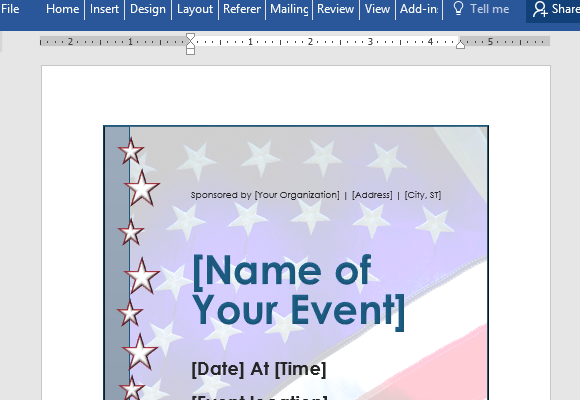 Celebrate Independence
Now, if you want to give this template a personal touch, you can customize this template however you want. You can change the font styles easily with the help of Quick Styles. You can also change each of the styles themselves to suit your specific preferences.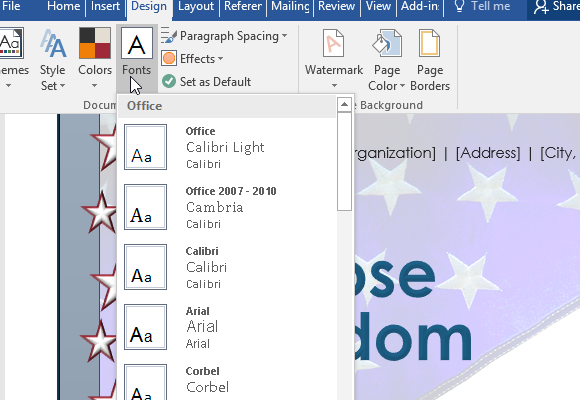 You can even add some pictures or even your company, school, or organization logo to make this Word template so much more personalized.