The 4th of July may just as well be everybody's favorite holiday aside from Christmas and New Year. This is because the 4th of July celebrates freedom and patriotism. Aside from this, there is also a tradition of family and friends gathering and showing off the US colors of blue, red and white, and of course, there are fireworks.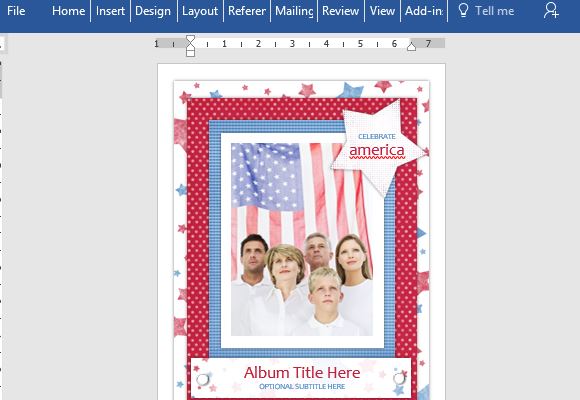 If you're someone who likes to celebrate this day and are fond of hosting parties and events, then you would love this next template. The 4th of July Album Template for Word is a wonderful template that spells patriotism and 4th of July throughout. This Word template is especially created for celebrating the 4th of July, which is the independence day of the United States of America.
Free to use and download, this template is the perfect photo album to preserve all your 4th of July memories through the years. It features familiar shapes, patterns, and colors that are undeniably all-American and patriotic. Even at one glance, you can easily see the theme of the template, with its stars and stripes. Still, it has a warm and crafty feel as it resembles a scrapbook. It has different patterns of stars, dots, checked lines, in addition to the American flag. There is also a big white star with text in the middle, saying: "Celebrate America."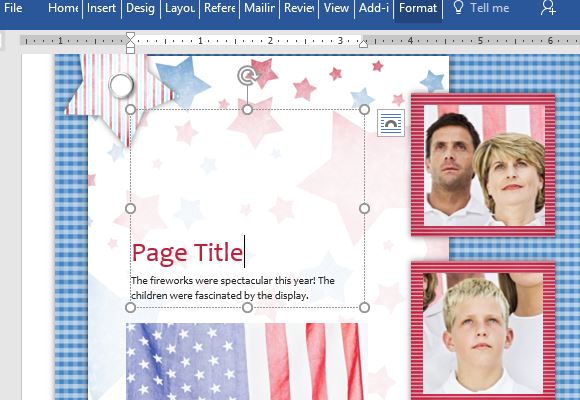 You can insert your image easily in the template, creating your own July 4th photo album, with your very own events and memories. There are three pages that you can easily fill, and then you can just duplicate the pages to add more pictures. You can also make sure that your pictures stand out and be fondly remembered.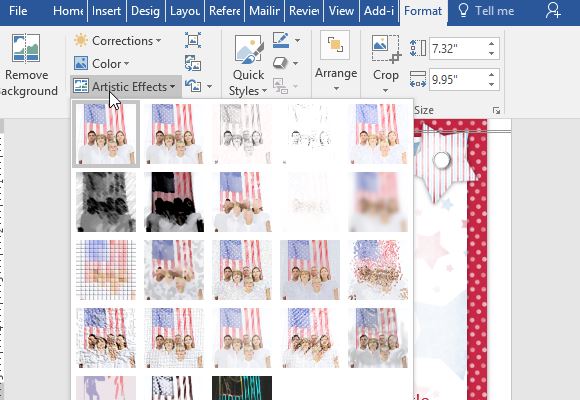 You can print photos as a paper photo album, or just save them in your computer as a digital one. Best of all, because of OneDrive, you can share this album with friends and family. You all can fill out the pages of the album together with your best 4th of July memories.