There's nothing like drama to make anything memorable and compelling. The same can be said for presentations. Instead of using plain text and an array of text-heavy slides, you can use 3D text to wow your audience.
The 3D Title Slide Template for PowerPoint is a beautiful slide template that you can use to catch the eye of your audience from start to finish. This free template makes use of dramatic elements such as dark gradient background and bold 3D text to really make a statement.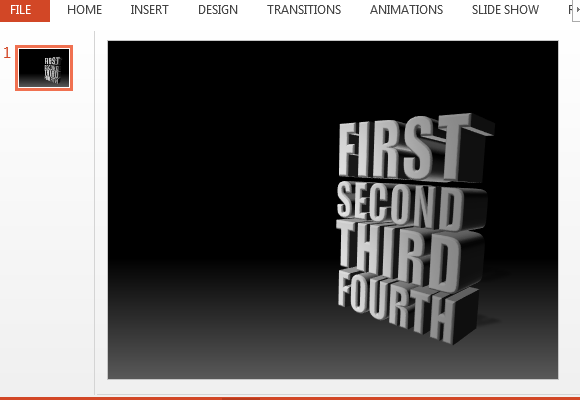 This 3D title slide template is free and is simple enough to use in any presentation, whether it is for business, school, or personal use. You can use it as your go-to slide template for all your presentation needs. The good thing is that you can save this template to your OneDrive account so you can easily access it anywhere you are, even if you're away from your desk.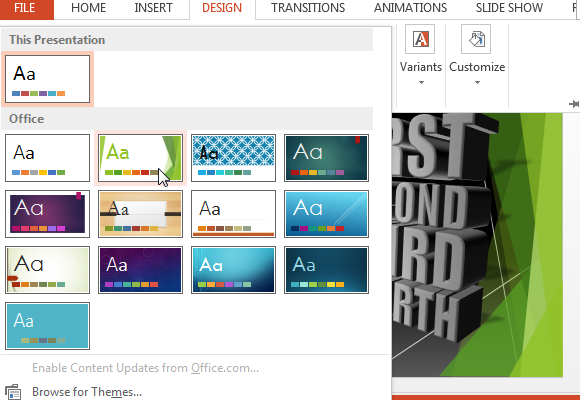 The 3D slide itself is highly versatile, so you can either insert this to your existing slideshow or even build your own presentation around it. To insert to an existing slide, just copy and paste it. You can also add more slides to this 3D Title Slide template by clicking on the Slides option and then on the Layout to populate an array of various layout options. From here, you can just edit the background by going this time to the Design tab and clicking Customize.
You can change the gradient colors and effects of the slide background to suit your preferences, especially if you want to follow a certain color scheme for your company or organization branding. You can also add your company logo on the slide to further make it yours.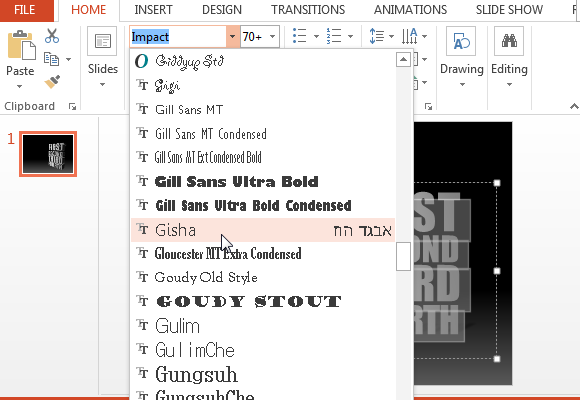 This 3D Title Slide Template can be used not only for titles but for emphasizing a point anywhere in your presentation. It can also be used for wowing your audience with unexpected 3D text throughout your slideshow. It can also be an impressive last slide for thanking your audience.