If you are a writer, an aspiring writer, publisher, editor or even a book critic, you may find yourself needing to create a presentation. In times like this, you would need to create presentations that best suit your line of work or your industry. But do you have the time? By using the many presentation templates, you can easily have professionally designed presentations that are sure to wow your audience.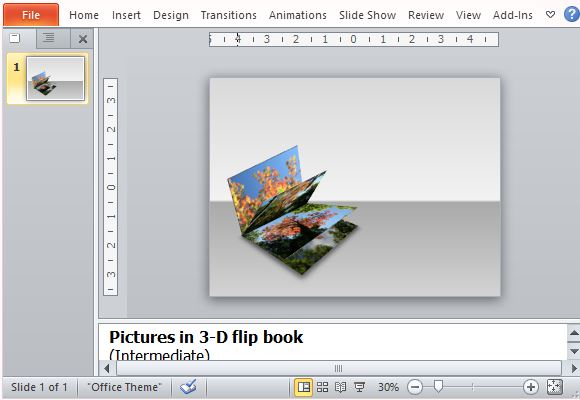 The 3D Flipbook Presentation Template for PowerPoint is one such template that makes it easy for you to create beautiful, organized slideshows with a book or literary theme. The free PowerPoint Template has a 3D image of a book with beautiful nature-themed images on each page.
Professionally Designed Template to Make You Stand Out
The effects in this template are expertly designed but you do not need to be an expert to use this template. It contains convenient, easy-to-follow instructions, so even beginners can reproduce the effect on the slide and customize it for their own theme, brand or preference.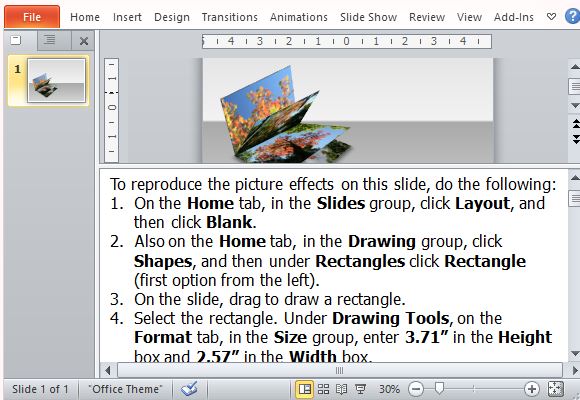 The 3D Flipbook Presentation Template for PowerPoint features a two-toned gray background to allow the 3D Flipbook and your own content to stand out and be easily readable. The Flipbook itself contains vivid fall-themed images that you can change for your own photos.
Easy to Use and Customize Template for Beginners to Advanced Users
The flipbook is on the lower left-hand side, allowing a clear view of the photos while providing enough space for your content. The slide still contains enough space for you to type your heading on top, subheading, and then your text. Other than text, you can also create tables, lists, graphs, charts and diagrams to make your presentation even more interesting and visual.
To change the images, you can refer to the Notes Pane for instructions and guides. You can also go to the Format menu on the Ribbon to apply image artistic effects and other modifications on the images. Aside from the 3D flipbook, you can also modify the background to suit your own presentation needs.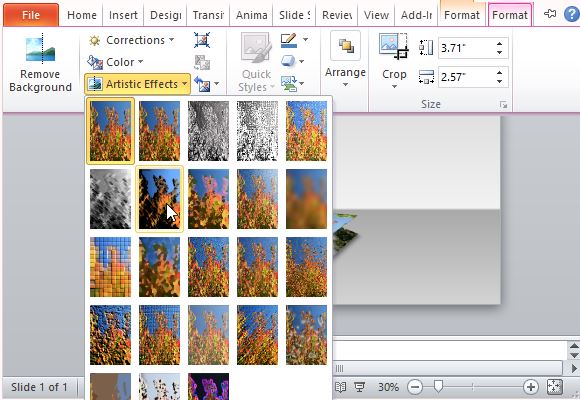 You can also build your presentation around this template, or copy and paste the slide to your own already existing presentation.
Go to Download 3D Flipbook Presentation Template for PowerPoint