The research department in many organizations holds a key role. Research reports can be one of the core aspects of many projects, allowing other departments to plan ahead, formulate strategies and proceed with a future course of action. To present research findings, you need a template which can help convey the message easily. While you can opt for flashy templates, it's best to use something rather subtle. The Free Research Template for PowerPoint is a simple template with a minimalist design to help you create research themed presentations.
Minimalist Research Themed Design
The opening slide provides a generic background with a business themed design. You can introduce your topic using this slide and even duplicate it to use the background design for multiple slides.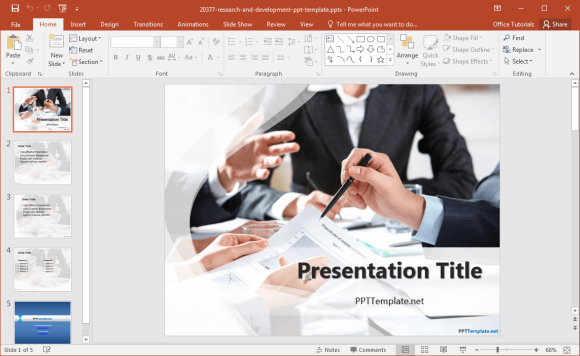 Easily Mould Slides According to Need
The slides which follow include two minimalist content slides which you can easily mould according to need. The content slides blur out the background image with a white overlay, with black text to improve legibility.
You can change the default layout using the Layouts option via the Home tab. Furthermore, you can also pick the layouts which contain the default background without the white overlay. This can help you use the title slide version of the background with your own content. However, in such a case you might want to use a solid background behind the text, such as by using shapes and adding a text placeholder over it.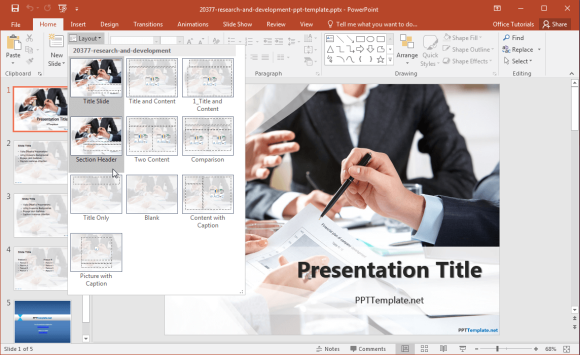 You can download this free research template from the PPTTemplate.net link given below. To download the template, you will require using one of the social icons to activate the download link.